Understanding Police Misconduct
Most states have laws prohibiting the use of police brutality and excessive force, but the major vehicle for vindicating your rights is 42 U.S.C. §1983, a law passed by the United States Congress that allows citizens to sue police officers and government officials for "deprivation of any rights, privileges, or immunities secured by the Constitution and laws" of the United States. That means that when a police officer violates your Fourth Amendment right to be free from "unreasonable searches and seizures", you can sue in federal court and win money awards. The law surrounding police brutality is complex and difficult to summarize, but the basics are:
Generally, police can only lawfully use the amount of force that is "reasonable" under the circumstances. If they exceed this reasonable use of force, they violate your constitutional rights under the Fourth Amendment (Protecting against unreasonable searches and seizures). However, the court will view "reasonableness" from the perspective of a "reasonable officer" at the scene. In assessing what a reasonable officer would do on the scene, the court will look at many factors, including: the severity of the crime being investigated, whether the officer was facing an immediate threat to his safety, and whether the suspect was actively resisting arrest or detention.
Police have been granted a special kind of protection from lawsuit called "qualified immunity". It should be understood that "Qualified Immunity" is not found in the Constitution, or in any statute. It is a concept invented by judges in order to protect state government actors even when judges find they have in fact violated citizens' Constitutional rights. Under this doctrine, police can only be held accountable for conduct that violates "clearly established" rights that a reasonable person would know about. In practice, this doctrine has been applied inconsistently, and more according to political leanings than any judicial standards. Many conservative judges continue to grant immunity for egregious constitutional violations, including killing unarmed, non-dangerous citizens. These activist judges routinely grant immunity by stating that even though there was a violation of the person's rights, the exact situation was not "clearly established" beforehand. In one case pending before the US Supreme Court, Corbitt v. Vickers, 929 F.3d 1304 (11th Cir. 2019), a conservative court granted immunity to an officer who shot an unarmed 10-year-old child who was lying on the ground. The rational given by the court was that the exact facts of the incident had not happened before, and therefore the "clearly established" prong was not met. The Court eviscerated the 4th Amendment and 42 U.S.C. §1983. This is just one example of judicial excess that has resulted from continued application of the doctrine of Qualified Immunity.  
When courts do find that the police have violate these standards, the officer and the police department can be sued in Federal Court, and are subject to an array of damages, including attorney's fees (for the underlying arrest and/or prosecution, and for the Excessive Force Lawsuit) pain and suffering, medical bills, lost income, and even punitive damages (often called exemplary damages).
Call us Now for a Free Consultation
If you have been the victim of police brutality, false arrest, false statements by police or another form of police misconduct, call our office for a free consultation and case evaluation. Our attorneys are experienced in vindication your rights, and we will explain your options without any pressure. You can also fill out our web-inquiry form below, and we will answer your questions. 
See below for updates and relevant news stories.
Baumgartner Law and Beem & Isley's
Record Settlement for Police Shooting Has Now Been Made Public by the City of Northglenn
The Northglenn Police Department has agreed to pay a record $8.75 million shortly after our team filed a lawsuit in federal district court for excessive force pursuant to 42 U.S.C. §1983.  Although we are happy the settlement has been made public, everyone should understand that this was done only after CPR News made an official Colorado Open Records Act Request, which forced Northglenn to make the settlement public.  Although no amount of money can ever replace what they have lost, it is a great relief to Serina Minella and the family of Jeremy Patscheck to have public transparency on this issue.
City of Northglenn Press Release:
Settlement Reached on 2017 Officer Involved Shooting
CPR NEWS:
Northglenn Agrees To Nearly $9 Million Settlement In 2017 Officer Shooting
Northglenn to pay $8.75 million to settle federal lawsuit over officer-involved shooting that killed a man, paralyzed a woman
AP NEWS:
Colorado city settles police shooting lawsuit for nearly $9M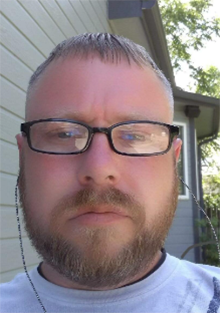 Justice for Juston Reffel
Baumgartner Law is proud to represent the family of Juston Michael Reffel, who was murdered by LaSalle, Colorado police officer Erik Hernandez on May 3, 2023 . The enormity of this tragedy cannot be understated and cannot be tolerated by the legal and law enforcement community. Although the Reffel family is relieved by the indictment,…